Dear Reseller,
This mail contains important information on: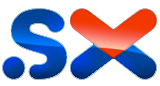 General Availability for Registering .SX Domains will start on the 15th of November, 2012. Priced at industry best $29.99, .SX Domains is the perfect alternative that highlights the adult industry.
Getting Started Selling .SX Domains
On November 15th, if you have not yet opted-in for automatic product signups, kindly navigate to the below mentioned path and change your status of '.SX Domains' to 'Selling'.

Control Panel > Settings > Manage Products & Pricing > Domain Registration > Select the TLDs you want to Sell > .SX Domain > Enable


You can set your desired pricing for offering .SX Domains to your Customers and Sub-Resellers.


You may want to 'Reload your SuperSite Cache' to ensure that your SuperSite starts displaying .SX Domains.

As part of our new Control Panel security enhancements, we will stop giving out permanent passwords via the HTTP API Calls. A new HTTP API Call has been introduced that will provide a temporary password. The generated password will be valid for two days only.
This new feature will go live on the 30th of November, 2012. You can find more information on the new auth-user API Calls in our Knowledgebase.



EURID is moving to a newer version of their EPP system and the trade function will be deprecated as part of the new release. EURID will now support the standard transfer process like most other gTLDs.

API Changes
The Trade Call will stop functioning on the 21st of November, 2012. The trade call will be replaced by the standard transfer call that can be found here. The updated knowledgebase links will be made available on the 21st of November. All API users are urged to make this change on their side to ensure smooth functioning..


Other Changes:
Earlier, users could manage their .EU Contacts under the 'Modify Owner' settings within their Control Panel. This used to be a billable action. Effective 21st November 2012, we will change this to the standard 'Manage Contact' setting and will allow contact management for .EU Domains at no additional cost.


The Move function will now be supported at no additional fee

As announced earlier, we have made a few changes to our system-generated mails that are designed to streamline a better check-out experience for your Customers.
During the purchase process, Customers will now be presented with the following mails in succession.
Invoice and Order Details
Purchase Completed
The 'Purchase Completed' mail will include the Customer's invoice that has been paid for. The 'Invoice and Order Details' mail will now explicitly mention that the invoice needs to be paid for to activate the order.
Should you require more information, you Account Manager is always available to assist you.
Regards,
Shridhar Luthria
Director, Marketing & Business Development

Note:
In case you are receiving our e-mail in your Junk-mail/Spam, mark this e-mail as Not Junk/Spam or add it to your Safe Sender's list

Unsubscribe Instructions:
You are subscribed to this email announcement because you are a ResellerClub Reseller. If you do not wish to receive any further announcements from us you can unsubscribe using the instructions below:
1. Login into your Reseller Control Panel
2. Click on Settings -> Mail Preferences
3. Select the NO radio button from Mail Notifications Received from the Control Panel under General Mail